Olives to Oil Festival is our annual event run by CERES and 3000acres, bringing people together from across Melbourne to harvest olives and have them pressed communally into delicious, local olive oil.
Join us to celebrate the olive season with a free Olives to Oil festival at CERES Environment Park in Brunswick East with food, music, culture, face painting, pruning workshops and olive pressing demonstrations. You can also book your spot to drop off your olives to be pressed into a community oil .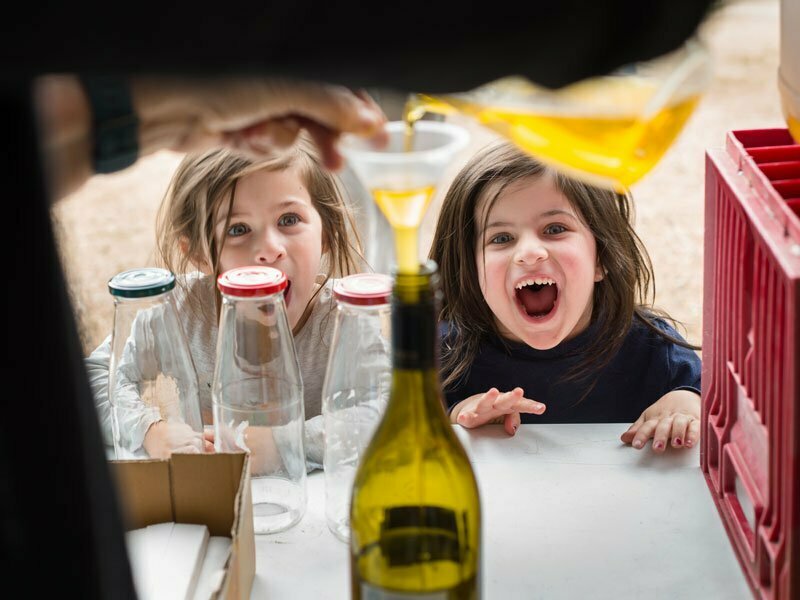 Book your olive drop-off location Sunday 21st of May:
Grab your friends, family and neighbours, get together to pick local olive trees. Pick no earlier than the 19th of May, to ensure freshness. If you would like a demonstration, come down to our community harvesting day.
Book a spot & time to drop off your olives on Sunday the 21st of May. We've got drop-off locations at:
Turn up at your designated time, donning your many bags, buckets and boxes of olives. We will weigh them for you and this will determine how much oil you will receive. 
After the olive festival, we take your olives to our friends at Barfold Olives, who press them into a community oil for us all to share. This process takes 2-3 weeks.
5. You pick up your olive oil
Once pressed, come back to where you dropped off your olives and pick up your designated oil. Be sure to bring your own bottle or you can purchase glass ones on the day. 
Delivered in partnership with Darebin, Merri-bek and Yarra councils.
Olives to Oil Festival 2023 supported by: